Municipal Clerk
EARLY VOTING COMING SOON!
As we approach Early Voting (Starts on Saturday, October 23) we wanted to share with you a new video (Click here for the video) we have produced to educate voters on the new technology that will be used for e-Poll Books and voting machines at the 10 Early Voting sites throughout Ocean County. The e-poll books will also be used at all polling sites on Tuesday, November 2, General Election Day as well.
In addition to the video, please visit www.oceancountyclerk.com for a vast amount of information and forms to assist voters in the upcoming election. Specifically, we have more helpful videos on Voting by mail, Early Voting as well as copies of all of the Sample Ballots that will be mailed to voters on October 20th, locations and hours for Early Voting sites and Vote by Mail Drop Box locations.
The Office of the Municipal Clerk is the custodian of the official records of the Township. This position is one of four that is statutory for local government. The responsibilities of the Municipal Clerk vary throughout the State of New Jersey because in many municipalities the duties depend upon the number of employees/departments or the type or form of government within the municipality.
**Applications are now being accepted for applying for a Marriage License.
**Please contact the Registrar's Office to set up an appointment. (609)-597-1000 Ext. 8510

Some of the primary responsibilities of the Municipal Clerk that do not vary from municipality to municipality are:
Administrative Officer (licenses, searches, public information)
Chief Administrative Officer of Elections within the Municipality
Chief Registrar of Voters within the Municipality
Secretary to the Governing Body
Secretary to the Municipal Corporation
In Stafford Township the Municipal Clerk's Office is also responsible for the following:
Complaints
Food Handler's License
Insurance matters (liability and property loss)
Landlord Filing Statements
Lawsuits
Licensing of all types of Alcoholic Beverages/inquiries or renewals
Municipal Complex Meeting Room scheduling
OPRA requests
Parade Permits
Raffles and Bingo Licenses
Reprints of Ordinances and Resolutions
Solicitation Permits
Taxicabs and Limousines
Township Code Book
Vendor and Peddler Licenses
Yard Sales
Zoning Maps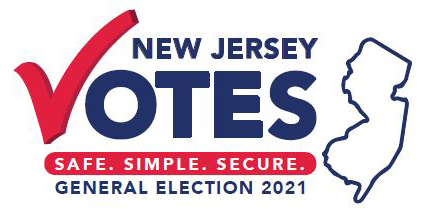 General Election 2021
*Early Voting October 23-31st*
Hours: Monday- Saturday, 10:00 a.m. – 8:00 p.m. & Sunday, 10:00 a.m.- 6:00 p.m. (No appointment necessary)
Stafford Township Location- Ocean County Southern Resource Center-Nutrition Hall, 179 South Main Street, Manahawkin
Ocean County Election Vote by Mail Ballot Drop Box Location:
Ocean County Southern Resource Center
179 South Main Street, Manahawkin